Gate Remote
Back To Our Services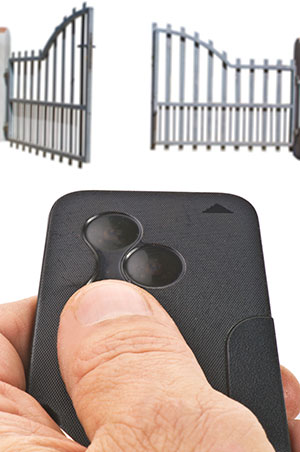 Our Gate Repair West Hollywood is a company that is always here for all of our customers no matter if they are commercial customers or residential customers. We are a gate company that does every single gate service that you can think of. We believe to be called a great gate company you have to be able to do the services that your customers need. We are a company that has a 24 hour emergency gate service. If our customers need us, any day or anytime we are there to answer the phone. We will also send someone right out to help them with whatever they may need.
West Hollywood is a city that is located in Los Angeles County, California.
We are a gate contractor known for topnotch products and services along with the best types of gates, brands, and parts for customers. If needing parts for your Liftmaster opener or other top opener brands we have the perfect replacement parts for you. Likewise, have intercoms, remotes, and receivers for added comfort and convenience. Dynamic technicians offer superior preventive maintenance packages and repair services of all gate types. They never leave any of your concerns unsolved, thorough and meticulous service technicians are truly dependable, and pleasant. Warm smiles of approval are always received from served customers.
We provide many gate services at the West Hollywood Gate Remote like we said above. One of these services is with our gate remote program. This is where we would allow you to choose from one of the gate clickers that we sell. You can choose which gate remote that would look best for you. We carry brands such as multi-code remotes, linear remotes, All-Star remotes and the Carper Remote. These are all top of the line gate remotes. We feel that our customers deserve the best remotes for their money. We not only supply them and we will also install them.
Gate remotes are a great thing to have if you have a gate opener. Gate openers allow you to open the gate by pulling up and opening the gate by hitting a switch. Any gate remote goes one step further and allows you to just point the remote and the gate will open. It is a great product and one that our Gate Repair West Hollywood can help you with. All you have to do is give us a call.
Our Gate Remote West Hollywood also does gate remote repairs for you. We will check out the remote and see what the issue is. We will then repair it for you. It is just one of the many repair services that we can do for your gate. Give us a call and let us make gate remote service happen for you.
Our West Hollywood Gate Repair can also provide, install and repair gate openers for you. We know that these openers are a great addition to any gates whether it is for commercial or residential use. Gate openers will make it possible for you to never have to get out of your vehicle again to open the gate. Stay in the comfort of your car and let the opener open the gate for you. We carry the following brands of openers.
ELITE
DOORKING
GTO PRO
EAGLE
RAMSET
FAAC
All O MATIC
MULTICODE
LINEAR
RENO
VIKING
Remember we can also do gate repair troubleshooting on a gate that you already have. Once we located the repair we can repair it for you.
Our West Hollywood Gate Remote would like you to join our list of customers. We want to show you why people say we are the best. Please take a look at our website to learn more about us. www.GateRepair-WestHollywood.com. We also have a phone number which you could call. It is (323)-331-9136